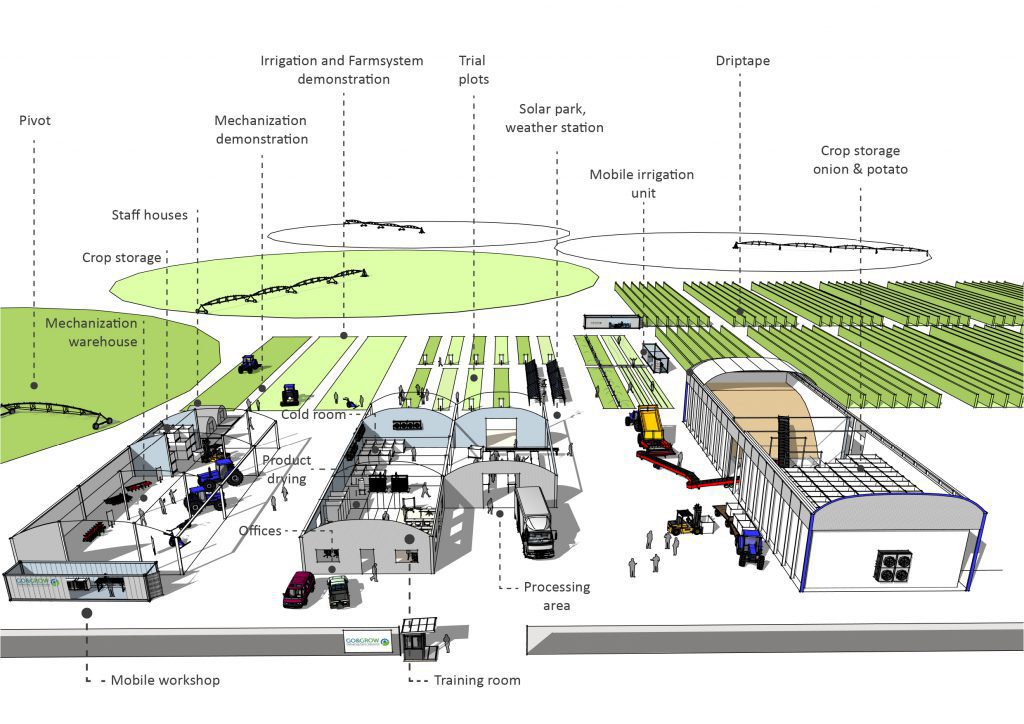 Demonstration farms have proven to be very effective in demonstrating multiple functionalities as a total complex in specific circumstances. We can develop a custom-made design in combination with an implementation and execution strategy.
Before we make a design, we first investigate the soil, the water situation, the local climate and various other important aspects.
More often, we are consulted to design commercial farms. It is always a great experience to go through that process with the entrepreneur. In order to manage budgets and risks in the most effective way, we know how to make different parts of the farm modular and easy scalable. We often propose to start with a mobile workshop and irrigation unit which can be moved to fields and farms further away in a later phase.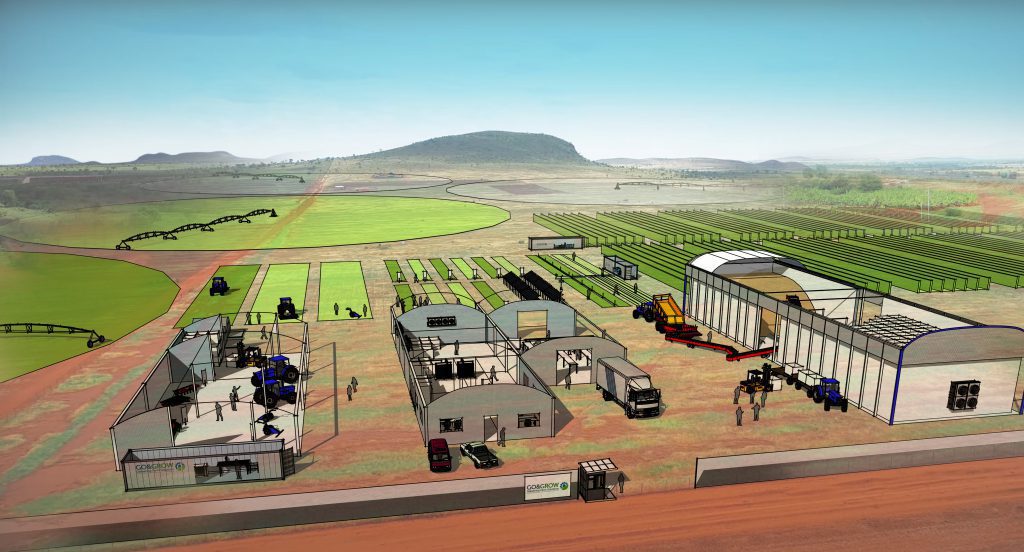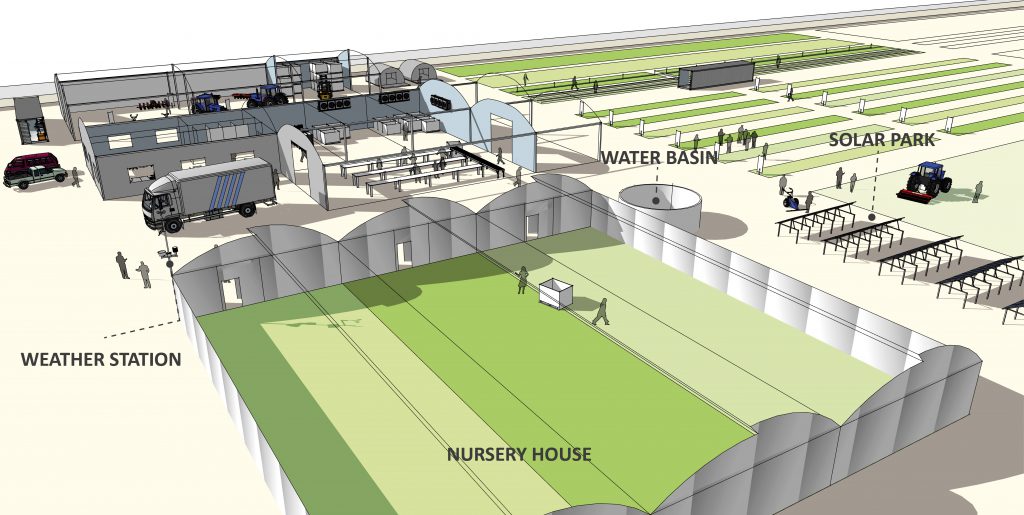 We pay a lot of attention to various sustainability factors in our farm developments. Weather stations, efficient water management, off-grid solutions and insect-free nurseries can have a huge impact in many situations.